Steamed Nyonya Otak-Otak is a well-known traditional dish in Malaysia. My mother learned this recipe from my grandmother, and now it's my turn to inherit the good taste of the family. In the cooking process, I felt that food is a simple intermedium that can bring people closer together.
Traditional foods carry many cultural pearls of wisdom passed down by their ancestors. Now the warmth left by my grandmother making this traditional dish a different meaning and value in my heart.
As I live at Penang, Malaysia. Normally, the seller packaging Otak-Otak with banana leaf like a triangle purse and stapler or toothpick at the top to pack it well and steam it. You can eat it simply or have it with white rice as a dishes would taste good too. Even my mom cooked the best Otak-Otak I ever ate, but when I go to the local food store or wet market will still buy some of Otak and Curry Puffs from a snack store for tea time. Sometimes, It's kinda interesting to have a compare then you will know how to appreciate and which one is more suitable for you, right?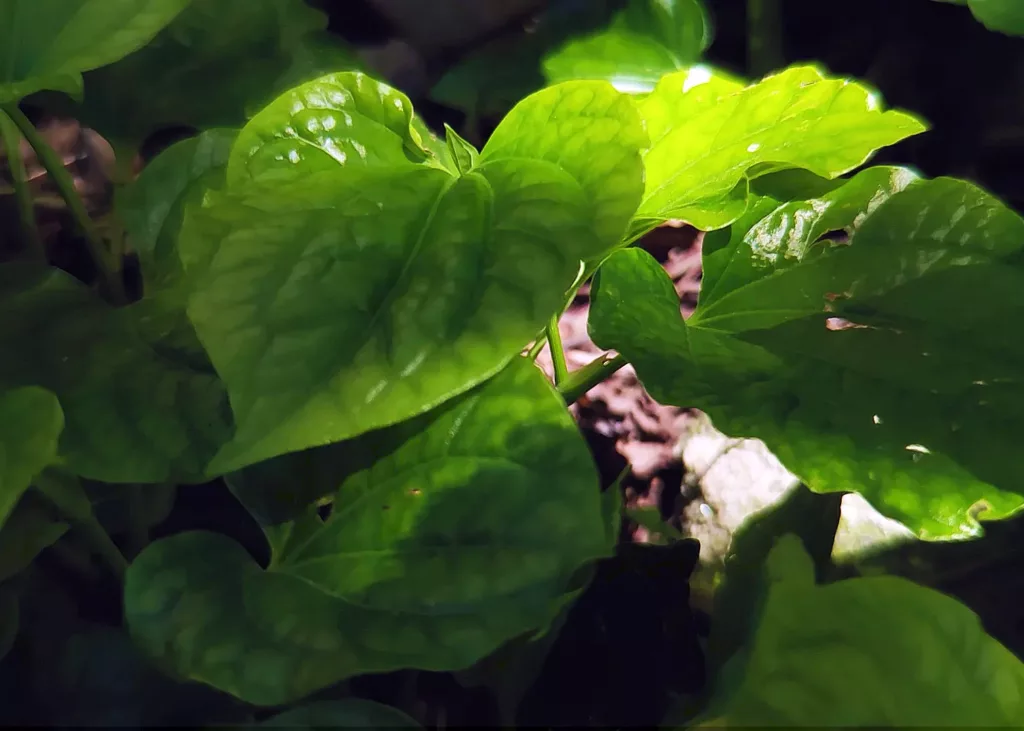 There is a roasted version
Other than the traditional Otak-Otak I mentioned before, Malaysia had a well-known and commonly Otak. It is from Muar, Johor located south of West Peninsular Malaysia. The Muar's Otak-Otak is popular in Malaysia, because it is extra-ordinary. It is wrapped inside the mangrove Attap (Nipa palm) leaves and grilled or roasted on the stove. The flavour combines the fragrance of burnt Attap leaves, the softness of fish meat and chilli spices is quite heavy taste compare with the one steamed Otak. By the way, Indonesian Otak-Otak has a whitish colour. It wrapping in a rectangular shape with banana leaf. Stapler or toothpicks at both ends and grill or roast on the stove. And serve with spicy peanut sauce.
Steamed Nyonya Otak-Otak (Spicy Fish Cake)
Steamed Nyonya Otak-Otak (FIsh Cake) is a well-known traditional dish in Malaysia. This Steamed Nyonya Otak-Otak is a recipe of our family. My mother learned it from my grandmother, and now it's my turn to inherit the good taste of the family.
Please Click 1-5 Star to Rate This Recipe
Print
Pin
Comment & Rate
INGREDIENTS
SEAFOOD
100

g

Fish

Grouper or Red Snapper

30

g

Prawn
SEASONING FOR SEAFOOD
Salt, Sugar, Pepper and Cornstarch

Just a little
PASTE
10

g

Dried Shrimp

1

tsp

Belacan

Shrimp Paste

3

pcs

Galangal

100

g

Shallot

1

stick

Lemongrass

1

pc

Red Chili 1

1

pc

Bird's Eye Chili

1

tbsp

Turmeric Powder
SEASONING FOR PASTE
3

tbsp

Coconut Milk

1

tbsp

Oyster Sauce

1

tbsp

Cooking Oil

1

pc

Egg

4

pcs

Limau Purut Leaf

4

pcs

Wild Betel Leaf
---
---
INSTRUCTIONS
Dice fish and prawn, add seasoning.

Roast the dried shrimp and Belacan until fragrant.

then put into a blender with other diced [PASTE] ingredients. Add in Coconut Milk, Oyster Sauce and Cooking Oil.

Add in an egg, fish and prawn, sliced Limau Purut Leaves and sliced Wild Betel Leaves, mix well.

Put Banana Leaf at the bottom of bowl, then pour in the mixed well Otak-Otak paste.

Steam with middle low heat for 20 minutes. Then the delicious Steamed Nyonya Otak-Otak is ready for serve.
NUTRITION
Serving:
1
portion
|
Calories:
210
kcal
|
Carbohydrates:
19.2
g
|
Protein:
13.1
g
|
Fat:
10.5
g
|
Saturated Fat:
4.8
g
|
Cholesterol:
121
mg
|
Sodium:
787
mg
|
Potassium:
412
mg
|
Sugar:
1.4
g
|
Calcium:
149
mg
|
Iron:
4
mg
We are Penangites who love to COOK & EAT, so we are sharing the food we love with you. Know more about us…
---
Related Recipes