Recently, there has been a lot of rain and the weather is cold, so I am craving to eat something hot. The congee gives the impression that it is the food for patient eats, but we usually like to eat congee, and we always eat with plenty of side dishes! Today I will share with you how to cook a smooth and thick chicken congee with century egg and salted egg. These are my congee cooking tips.
Tips of Cooking Congee
I like to cook hot dishes in a clay pot, so that the food can be kept warm at the end. The century egg congee can be matched with your any favourite ingredients, the chicken can be replaced with pork or fish according to your personal taste, and the addition of dried scallops can give the porridge a seafood taste. For rice, I use Thai fragrant rice and Japanese rice. The Thai fragrant rice can give the porridge a unique aroma, while the Japanese rice can increase the sticky taste of the porridge. For your information, fresh and good quality rice only needs to be washed once or twice. Over-washing will wash away the nutrients of the rice. And the rice washing water is rich in cereals and has many uses. For example, it can be used to water plants, which will have a good effect.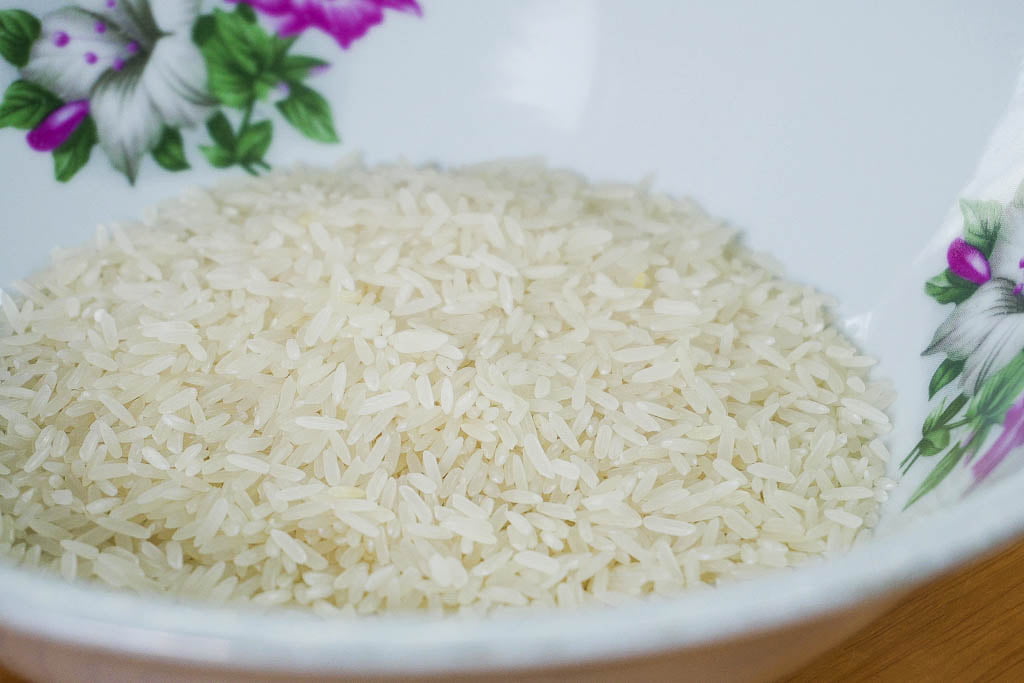 Here the another good tips can save up your time. Add in the rice when the water is boiling, so that you can reduce the stirring time. You can close the lid after the rice grains are tumbling. Then turn down to medium-low heat and cook for 20 minutes, after that turn off the heat and leave it for 20 minutes. This can prevent the rice from sticking to the bottom of the pot and get burnt. When the other ingredients are prepared, the time is almost up, then heat the porridge again, and it will be very smooth and dense now.
Youtiao
Of course, there is no reason to eat congee without the crispy and delicious Chinese Doughnuts (Youtiao). We shared the Youtiao recipe in the last recipe. Who are interested in making Youtiao at home can check it out.
Preparing Foods with Heart
I think cooking food is not only to fill the stomach, but also need a good presentation. So the presentation of the congee this time was specially designed by me. Is it looking good?
It's only at a certain age that I know how to eat foods that make me feel comfortable, especially porridge or soup that warms my stomach and my heart. This year everyone has had a hard time. Besides survival, we still need to live a good life. Eating foods that make you feel comfortable and happy will warm your body and fill your soul. It makes me feel satisficed to eat hot porridge on rainy days.
If you like the recipe we shared, please help share it with your relatives and friends~
---
Chicken Congee with Century Egg and Salted Egg
Recipe of a smooth and thick chicken congee with century egg and salted egg. It is satisfy to eat a pot of hot congee on rainy days.
Please Click 1-5 Star to Rate This Recipe
Print
Pin
Comment & Rate
INGREDIENTS
100

g

Thai Fragrant Rice

60

g

Japanese Rice

1

liter

Water

5

Dried Scallops

1

tsp

Salt

160

g

Chicken Breast

1

Salted Egg

1

Century Egg

1

Youtiao

Chopped Green Onion

Shredded Ginger

Garlic Oil

Sesame Oil
🍯 Dipping Sauce
2

Chili

2

Sand Ginger Leaves

1

cloves

Minced Garlic

1

Shallot

1

tbsp

Soy Sauce
---
---
INSTRUCTIONS
Put the dried scallops, salt, chicken and water in a pot and bring to a boil.

After the water boils, pour the washed rice into the pot.

Then stirring until boiling, cover the lid and turn to medium-low heat cook for 20 minutes and turn off heat leave for 20 minutes.

Mince garlic and fry into garlic oil.

Peel and slice the cooked salted egg. (Can also be chopped)

Slice century eggs. (Can also be chopped)

Pick up the chicken and shredded it.

Bring to boil again and the congee will become smooth and dense.

Add all the side dishes into the congee, drizzle some of the sesame oil, garlic oil and chopped green onion, and enjoy it while hot.
NUTRITION
Serving:
1
people
|
Calories:
347
kcal
|
Carbohydrates:
44.3
g
|
Protein:
27.7
g
|
Fat:
5.5
g
|
Saturated Fat:
1.3
g
|
Cholesterol:
179
mg
|
Sodium:
1033
mg
|
Potassium:
443
mg
|
Sugar:
0.2
g
|
Calcium:
48
mg
|
Iron:
3
mg
We are Penangites who love to COOK & EAT, so we are sharing the food we love with you. Know more about us…
---
Related Recipes